The Sayre Mansion Press
Looking to feature The Sayre Mansion? Here's what you need to know.
What are people saying about us?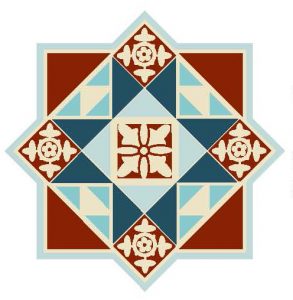 About The Sayre Mansion
The Sayre Mansion is a meticulously restored 1858 home and former residence of one of Bethlehem's most prominent citizens, Robert Sayre.
Robert Sayre was the chief engineer of the Lehigh Valley Railroad. The Gothic Revival-style mansion he had built was among the first in the Fountain Hill district, home to some of the city's most affluent residents and now a national historic district
The mansion sits on two scenic acres of manicured lawns and stately trees overlooking the city of Bethlehem.
There are 19 beautifully appointed classic mansion guest rooms, each with a private bath, and four suites located in the Carriage House.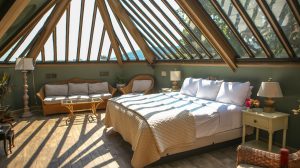 The Conservatory guest room is located on the top floor, and with a roof made entirely of glass that spans the full depth of the house, offers a 180-degree view of Bethlehem.
Many guest rooms feature original details such as vaulted ceilings, fireplaces, woodwork and gold leaf ceilings.
Amenities include free high Speed WiFi, complimentary access to the nearby Steel Fitness Center Riverport, complimentary house made breakfast and an electric vehicle charging station.
The Sayre Mansion is perfect for couples, families, business travel, intimate weddings and corporate meetings.
Recent Press
Business Wire: The 2023 Top 25 Historic Hotels of America Most Magnificent Ceilings and Domes List Is Announced
Historic Hotels of America: The 2023 Historic Hotels of America Top 25 Afternoon Tea 
Travel Channel, Ghost Hunters: Season 15, Episode 2 – The Sayre Specters
Lehigh Valley Live: Bethlehem's Sayre Mansion to be featured on upcoming 'Ghost Hunters' episode
WFMZ – 69 News: Bethlehem's Sayre Mansion being featured on upcoming episode of 'Ghost Hunters'
Lehigh Valley News: Bethlehem's Sayre Mansion to be featured on 'Ghost Hunters'
Morning Call: Haunted mansion? Travel Channel's 'Ghost Hunters' investigate historic Bethlehem location
Saucon Source: Bethlehem's Sayre Mansion to Be Featured on 'Ghost Hunters'
The Good Men Project: 7 Spooktacular Hotels to Visit for a Haunting Halloween
Historic Hotels of America: 2022 Top 25 Historic Hotels of America Most Haunted
Historic Hotels of America: 2022 Historic Hotels Awards of Excellence Nominee Finalists Announced
The Morning Call: Lehigh Valley Fireworks &  Events
Bucks Happening: Getaway at One of These Bed & Breakfasts Right In Your Backyard
The Valley Ledger: Visit to the Sayre Mansion
Historic Hotels of America: The 2021 Top 25 Historic Hotels of America Most Haunted Hotels
Condé Nast Traveler: The Best U.S. Cities to Visit at Christmas
Thrillist: Do December Right With These Magical, Queer-Friendly Festivities
Historic Hotels of America: 2021 Historic Hotels Awards of Excellence Nominee Finalists Announced (Finalist for Best Small Hotel)
A Sip of Life: The Sayre Mansion: Step back in time in this Historic B&B of Bethlehem, PA
New York Lifestyle Magazine: The Sayre Mansion – Always Room At The Inn
Lehigh Valley Press: Sayre Mansion Sometimes you can go home again
Philadelphia Magazine: The Best Philly-Area Running Getaways to Try If You Miss Traveling for Races
Lehigh Valley Business: Meet the 38 women chosen to receive LVB's Women of Influence Award
Discover Lehigh Valley: Enjoy Fine Breakfast at a B&B 
The Hotel Guru: Best Hotels In Pennsylvania
Getaway Mavens: Last Minute Valentines Day 2021 Getaways in Northeast US
WFMZ- 69 News: Sayre Mansion offering afternoon tea experience
The Morning Call: Tea time in Bethlehem: Sayre Mansion kicks off weekly English tea, featuring scones, finger sandwiches and desserts
Select Registry Magazine: A Sense of Place
Lehigh Valley Live: The 13 Most Extravagant Wedding Venues In and Around the Valley
Road Trip Masters: Bethlehem PA & Sayre Mansion
Historic Hotels of America via. Pocono Record: Top 25 Historic Hotels for a Romantic Proposal
Parade Magazine: 25 of the Most Romantic Getaways in Pennsylvania to Fall in Love All Over Again 
The Chivalrous Mind: Sayre Mansion Review
Ray Price Stroud Ford: Best Bed and Breakfast in Bethlehem
Getaway Mavens: Sayre Mansion, Bethlehem, PA: Stay in Steel Baron Splendor
Joan Mead-Matsui: Sayre Mansion
BedandBreakfast.com: Top 10 Inns for Business Travel