Shareholders
Justin Genzlinger
Justin is a Hawley, PA native who grew up living and working at his family's boutique hotel and farm-to-table restaurant– The Settlers Inn. After graduating from Lehigh University in 1999 with a B.S. in Accounting, Justin worked as a consultant in Washington D.C. In 2012 he returned to NEPA to focus on the development and expansion of Settlers Hospitality. The hospitality management company that evolved from The Settlers Inn, is a major driver of the regional economy. Ledges Hotel and Glass-wine.bar.kitchen were the first added to the family of properties. Lake Region Fitness, Cocoon Coffeehouse and Bakery, Art on the Edge and Silver Birches lakeside resort and Sayre Mansion followed soon after. Justin also develops and manages commercial real estate with approximately 275,000 square feet under ownership. He is active in a number of professional and community organizations serving on the Pocono Mountains Visitors Bureau Executive Board, Pennsylvania Resort and Lodging Association Board, Select Registry (hotel association) finance committee and Marely's Mission Board. Justin also serves on the Human Resource Center Foundation Board and Lacawac Sanctuary finance committee.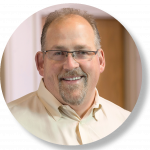 John Shuman
John was born in Hawley and spent his youth on the shores of Lake Wallenpaupack graduating Wallenpaupack Area in 1982. He graduated with a BS in Athletic Training from Lock Haven and a BS in Physical Therapy from the SUNY Buffalo in 1990. Since then he has been a co-founder of the 25 location Lattimore Physical Therapy Network in Rochester, NY. During this time he and his family have worked and vacationed in the Lake Region. Along with the Genzlinger family, John has been an active member in the Hawley Silk Mill and Settlers Hospitality. He resides with his wife Cindy in Pittsford, NY. They have two young adult children, Charlie and Hope.
Jeanne Genzlinger
Jeanne is a founding partner and 40+ year veteran manager of The Settlers Inn, an Arts and Crafts Lodge with full service restaurant in Hawley, Pennsylvania. In 2002, The Genzlingers added the Sayre Mansion in Bethlehem, Pa. to their portfolio followed by Cocoon Coffee House in 2009 and Ledges Hotel in 2010. This collection officially became Settlers Hospitality in 2015 and subsequently Silver Birches Resort was added in 2016. Jeanne currently serves as Founder, Chairman of the Board of Settlers Hospitality. The hospitality group includes family members Grant Genzlinger, Justin Genzlinger and Carrie Genzlinger. Root Hospitality LLC was founded in 2015 as the consulting arm of the hospitality group. Jeanne has been active in the hospitality and tourism industry for decades. She is a past president of the Pocono Mountain Visitors Bureau and served on that organization executive committee for more than 20 years. During her tenure as President of PMVB, the organization implemented a quality assurance program for it's lodging members. Jeanne has also served on the Board of Directors for the Pennsylvania Travel Council. She has also served on the Board of Directors for Select Registry and was a member of the Quality Assurance Committee of that organization. She is a past president of the Lake Region Chamber of Commerce and the Downtown Hawley Partnership, where she is currently a member of the board. In addition to her work in the hospitality industry, she is also a Director of The Dime Bank headquartered in Honesdale Pennsylvania. She currently is a Secretary and Board Member of WVIA public television and NPR affiliate station. She is a founding member of The Hawley Silk Mill, an award winning adaptive reuse development project in Hawley, Pa. Jeanne also serves on the Community Advisory Board of Geisinger Northeast and the Development Board of Delaware Highlands Conservancy.
Grant Genzlinger
Grant earned a BA in Archaic Chinese Language and Archeology at Oakland University. He has been an innkeeper and owner at the Settlers Inn for 40+ years, where he served as the Executive Chef in addition to his role as innkeeper. He was on the forefront of the farm to table movement, using local farmers and sourcing his ingredients locally long before it became a trend in the food industry. He is a passionate historian and has served his community in the following capacities: Wayne County Historical Society (Past President), Hawley Parks Commission (Past Chairman 20 years), Delaware Highlands Conservancy (Past President, Current Board Member), Member Hawley Borough Main Street Design Committee. Member Hawley Downtown Partnership-Greenway trails committee. He belongs to and is an active participant in a variety of professional organizations, including: Historic Hotels of America, Select Registry, Pennsylvania Culinary Society, Pennsylvania Association of Sustainable Agriculture, Chefs Collaborative Member, Seafood Choices Alliance Member, Pennsylvania Association of Sustainable Agriculture Member, Country Inn Cooking and Baking Association (National Board Member), American Institute of Wine and Food. He has been featured in the following television programs: Green TV "Great Rivers Series", "Chefs of the Great North East" WVIA Public TV, National Public Television "Country Inn Cooking". As the Genzlinger portfolio of businesses has grown, he has added the following responsibilities: Chef/Owner Settlers Inn Ltd. Hawley Pa. 40 years, Principal Settlers Partners, Owner Sayre Mansion LLC, Owner Cocoon Coffee House and Catering, Member Mill Market LLC, Partner Hawley Silk Mill Development, Member Ledges Hotel LLC. The Genzlingers are longtime environmental advocates and have used "green" and sustainable practices in the operation of all inns for many years. Both inns have received awards for these efforts.