Senior Management
Justin Genzlinger, CEO
Justin is a Hawley, PA native who grew up living and working at his family's boutique hotel and farm-to-table restaurant– The Settlers Inn. After graduating from Lehigh University in 1999 with a B.S. in Accounting, Justin worked as a consultant in Washington D.C. In 2012 he returned to NEPA to focus on the development and expansion of Settlers Hospitality. The hospitality management company that evolved from The Settlers Inn, is a major driver of the regional economy. Ledges Hotel and Glass-wine.bar.kitchen were the first added to the family of properties. Lake Region Fitness, Cocoon Coffeehouse and Bakery, Art on the Edge and Silver Birches lakeside resort and Sayre Mansion followed soon after. Justin also develops and manages commercial real estate with approximately 275,000 square feet under ownership. He is active in a number of professional and community organizations serving on the Pocono Mountains Visitors Bureau Executive Board, Pennsylvania Resort and Lodging Association Board, Select Registry (hotel association) finance committee and Marely's Mission Board. Justin also serves on the Human Resource Center Foundation Board and Lacawac Sanctuary finance committee.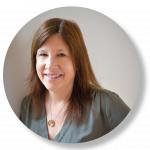 Karen Anderson, CFO
Karen earned her BS in Accounting from Marist College. Beginning in 2001, she simultaneously did bookkeeping for a rental property, Community Building Projects, and for the publishers of Milford Magazine, Pike Media Partners. After 3 years, she accepted the Chief Accountant position at Hotel Fauchere, a Relais & Chateaux property, in Milford, PA. This is where she began her training and interest in hospitality accounting. In 2009 she accepted the position of Controller at Settlers Inn. Following ownership and organizational changes, Karen was promoted to Director of Finance. In 2017, Karen was named Employee of the Year. Karen began volunteering for the food pantry of Milford in 2018 and currently is a volunteer at the Pike County Public Library in Milford. In March of 2020, Karen was promoted to CFO of Settlers Hospitality.

Scott Eitelberg, COO
Scott oversees all ongoing business operations at Settlers Hospitality. He and his team support the operations and property management efforts at our locations. Prior to joining Settlers Hospitality Scott worked for OTG based out of NYC since 2004 starting as the Area Director for New York operations. In May 2006 he was promoted to company Director of Operations and in August 2010 to Chief Operating Officer. Scott was responsible for the daily optimization of operations among the various departments of OTG and its 5000 plus crewmembers. Prior, he was Director of Operations for a regional franchise company that featured Applebee's, Wendy's, Chevy's Fresh Mexican, Johnny Carinos, and Panera Bread. Scott has extensive experience in themed casual dining and managing multi – unit national chain restaurants. He has specific expertise in culinary research and development, IT, and POS development in operations and restaurant development. Scott is a graduate of Johnson & Wales University, where he was awarded a Bachelor of Science degree in Hotel and Restaurant Management.

Sarah O'Fee, Senior Director of Marketing
Sarah has been the Director of Marketing at Settlers Hospitality since 2015, overseeing the marketing for all of the hotels, vacation homes, restaurants, catering and experiences. She came to Settlers Hospitality from Ehrhardt's Waterfront Resort where she was the Director of Marketing for 5 years. She also served as an Executive Board Member of Wally Lake Fest for 10 years and Board Member of Hawley Winterfest for 8 years. In 2016 she was awarded Marketer of the Year from the Pocono Mountains Visitor's Bureau. In 2022 she started Wallenpaupack Youth Lacrosse with her husband to bring the sport of Lacrosse to the Hawley/Honesdale area. Sarah graduated with a BA in American Studies with a minor in Psychology from Syracuse University.

Linda Monahan, Senior Director of Technology
Linda has extensive experience managing multiple areas of the Technology Department of Settlers Hospitality including Infrastructure, Application Integration and Support. She is accountable for delivering software solutions, stable/scalable technology environments and strategic objectives to keep the hotel and restaurant operations moving forward with Technology. She has collaborated with executive management to create the technology roadmap and bring the company's vision and strategic objectives to fruition. She began her career at Settlers Hospitality in 2013 transitioning from hotel operations to the Technology management position. Previously she ran her own business for twenty-two years before closing and retiring that business. She studied Computer Science at Penn State University.

Norman Teeple, Senior Director of Construction and Facilities
Norman hails from Central New Jersey but has called the Lake Region home for 55 years. He brings over 50 years experience working in construction to his role at Settlers Hospitality. After working for several private companies, he started his own business, Norman Teeple Construction and Heating in 1983. Norman joined the Settlers Hospitality team in 2016 as Manager of Maintenance and was promoted to Director of Facilities in 2019. He oversees the facilities at all SH properties and leads a team of 15. Norman is active in the community serving as board member of the Chamber of the Northern Poconos and the Fourth of July Fireworks Committee.
Tiffany Rogers, Senior Director of Catering
Tiffany brings 15+ years of hospitality experience to the Settlers Hospitality table. She originally began her career at Settlers Hospitality when she fell in love with The Settlers Inn in 2007. A versatile team player, Tiffany held many roles throughout her career, ranging from Chief of Staff to her humble beginnings as a bartender in training – and many in between. Tiffany is passionate about her love for craft beer, and worked in the industry for several years. She served as the Director of Sales for Empire Brewing and 1911 Established in Upstate New York, and previously as a Craft Beer Specialist at Lt. Verrastro, Inc. She continues to regularly conduct research and development (R&D) in the field. A transplant of Long Beach, California, and current resident of Wayne County, Pennsylvania, Tiffany holds a Bachelor's Degree from the University of Scranton, as well as an Associate's Degree from Lackawanna College's Mary and Harry Kiesendahl School of Hospitality and Tourism. She graduated magna cum laude at University of Scranton, and valedictorian of Lackawanna College. She also served as an adjunct faculty member following graduation at LC, teaching Food & Beverage Management and Professional Table Service. Tiffany is dedicated to the service of others and has volunteered with many local organizations, including Billy's New Hope Barn, the Downtown Hawley Partnership (DHP), Keep Hawley Honesdale Beautiful (KHHB), the Honesdale Lions Club, Wally Ice Fest, and the Wayne County Historical Society.
Janna Genzlinger, Senior Director of Human Resources
Janna returned to the family business in beautiful NEPA in 2022 after a decades long career as an education leader in the NY charter school sector where she worked as an Arts Director, a Dean of Students, a Principal and a Managing Director. Her work in the New York City charter schools was driven by a commitment to equity and community. Her background in humanities and social justice have shaped her people centered approach to leadership. These experiences prepared her to develop the Human Resources department at Settlers Hospitality.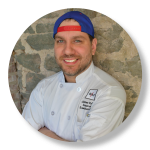 James Kelly, Corporate Executive Chef
James launched his culinary career 15 years ago at The Settlers Inn. He credits the experience with not only developing a passion for creating and executing high quality meals, but also for teaching and mentoring young cooks. He honed his skills in State College and Pittsburgh before taking a position at the acclaimed New York City restaurant, Babbo. There he helped the team reclaim their reputation as one of the best Italian restaurants in the country, even earning a Michelin Star. James' love for Italian cuisine grew with chef positions at In Vino and Danny Meyer's Maialino. That work laid the foundation for his success as Executive Chef at Babbo's sister restaurant, Lupa Osteria Romana. Under his tenure, Lupa became a mainstay for pasta-focused Roman food, and was recognized by the New York Post and Eater. His renown even gained the attention of the Food Network, which provided the opportunity for James to appear on "Chopped." When not in the kitchen, James loves throwing dinner parties, playing trivia, and belting out karaoke songs from the '60s and '70s. He is excited about continuing his culinary journey with Settlers Hospitality    and carrying on the tradition of mentoring chefs.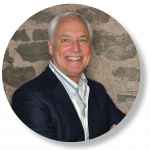 David Vipond, Senior Director of Sales
David joined the Settlers Hospitality team in July 2022. He brings a wealth of hospitality experience to his role. For 15 years he owned and managed two very successful bed and breakfast properties in Duluth, MN and Half Moon Bay, CA. His prior experience also includes 25 years working for major advertising agencies in New York and Los Angeles. David recently returned to his hometown, Waverly, PA, after 40 years away. He loves being back in NEPA with his husband and dogs, and enjoys skiing, scuba, biking, travelling, cooking, creating events and playing music for parties. He graduated cum laude from Williams College with a B.A. in Economics.

Terri Marcellus, Senior Director of Hotel Operations
Terri is passionate about tourism in the Pocono Mountains and as an outdoor enthusiast, a staunch advocate for conservation of the Delaware Highlands. The Lake Ariel resident brings extensive experience in retail management and sales leadership to her role as Director of Hotel Operations. She's worked for Settlers Hospitality for over a decade. Terri holds a Bachelor of Science in Business Administration from Bloomsburg University. Terri is a member of the Board of Trustees at Lacawac Sanctuary.

TJ Slain, Senior Director of Food and Beverage 
TJ brings over 15 years experience in restaurant management to his role as Director of Food and Beverage. A resident of Milford, PA, TJ attended the University of Connecticut. Prior to coming on board at The Dock on Wallenpaupack, he served as General Manager of Charlie Brown's Steakhouse for many years and later as General Manager of Ruby Tuesday. TJ has overseen the day-to-day operations of The Dock since 2017.

James McHugh, Senior Director of Hotel Operations
Jim is a Honesdale resident whose extensive career in food and hospitality spans across the country with some of the most successful companies in the industry. His experience includes positions with the Phoenician Resort in Scottsdale, AZ, the Bellagio in Las Vegas and Montage Resort and Spa in Laguna Beach, CA. Jim segued into the food distribution industry as Senior Director of Sales for Maines Paper and Food Company. Most recently he returned to the area to work as District Sales Manager for Performance Food Group and then New Business Development Manager for Sysco. Jim served in the Pennsylvania National Guard and is an avid sports fan. In his spare time, he officiates basketball and field hockey games. He is also a member of the Honesdale Golf Club and Executive Committee of Wayne Sports Hall of Fame.