Senior Management
Justin Genzlinger, CEO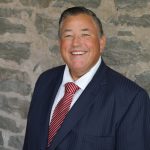 Justin Genzlinger is a native to Hawley, PA where he grew up living and working at his family's boutique hotel and farm-to-table restaurant – The Settlers Inn.  In April, 2012 Mr. Genzlinger sold his consultancy in Washington, DC and returned to NEPA as a full time resident focusing on development and expansion of Settlers Hospitality, a hospitality management company that also generates economic development in the NEPA region.  Settlers Hospitality owns and manages the original family business The Settlers Inn. The company first expanded with the development of Ledges Hotel and Glass-wine.bar.kitchen then on businesses which include Lake Region Fitness, Cocoon Coffee House and Art on the Edge. In October of 2015 Mr. Genzlinger announced the acquisition of Ehrhardt's Waterfront Resort and launched Silver Birches – a vintage lakefront resort in 2016. Silver Birches now contains 56 waterfront bedrooms, a 300 seat banquet and conference facility, a 200 seat waterfront restaurant, The Dock and an 84 slip boutique marina on the shores of Lake Wallenpaupack. Outside of NEPA, the company also owns and manages Sayre Mansion, a historic 23 room B&B and event center in Bethlehem PA where future projects are planned for 2021.  Separate from hospitality operations, Mr. Genzlinger also develops and manages commercial real estate in the region with approximately 275,000 sq. ft. under ownership.  Mr. Genzlinger serves on the following boards – Pocono Mountains Visitor Bureau Executive Board, Pennsylvania Resort and Lodging Association NEPA Board, Select Registry (hotel association) finance committee, Marley's Mission Board, Human Resource Center Foundation Board and Lacawac Sanctuary finance committee.  Prior to 2012, Mr. Genzlinger's corporate career in Financial Services largely served as a co-founder and Partner with Actualize Consulting, where he led the Mortgage & Fixed Income practice group. His in-depth knowledge of mortgage finance comes from his experience entities such as Fannie Mae, Freddie Mac & Ginnie Mae. Mr. Genzlinger also served clients such as hedge funds, bond insurance companies, regional and national banks and Wall Street Firms.  Mr. Genzlinger served on the Mortgage Bankers Association committees for Capital Markets, Technology and Accounting, Tax and Regulatory affairs where he spoke regularly at National MBA industry conferences.  Prior to Actualize, Mr. Genzlinger worked as a Senior Director at Freddie Mac in the Capital Markets division. Prior to Freddie Mac, Mr. Genzlinger was a Senior Consultant with Capital Advisory Services.  Mr. Genzlinger started his career as an Auditor with Arthur Andersen LLP. Mr. Genzlinger received his B.S in Accounting from Lehigh University where he also studied abroad in Florence Italy.
Karen Anderson, CFO
Karen Anderson earned her BS in Accounting from Marist College. Beginning in 2001, she simultaneously did bookkeeping for a rental property, Community Building Projects, and for the publishers of Milford Magazine, Pike Media Partners. After 3 years, she accepted the Chief Accountant position at Hotel Fauchere, a Relais & Chateaux property, in Milford, PA. This is where she began her training and interest in hospitality accounting. In 2009 she accepted the position of Controller at Settlers Inn. Following ownership and organizational changes, Karen was promoted to Director of Finance. In 2017, Karen was named Employee of the Year. Karen began volunteering for the food pantry of Milford in 2018 and currently is a volunteer at the Pike County Public Library in Milford. In March of 2020, Karen was promoted to CFO of Settlers Hospitality.
Scott Eitelberg, COO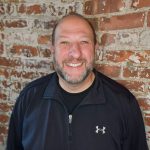 Scott oversees all ongoing business operations at Settlers Hospitality. He and his team support the operations and property management efforts at our locations. Prior to joining Settlers Hospitality Scott worked for OTG based out of NYC since 2004 starting as the Area Director for New York operations. In May 2006 he was promoted to company Director of Operations and in August 2010 to Chief Operating Officer. Scott was responsible for the daily optimization of operations among the various departments of OTG and its 5000 plus crewmembers. Prior, he was Director of Operations for a regional franchise company that featured Applebee's, Wendy's, Chevy's Fresh Mexican, Johnny Carinos, and Panera Bread. Scott has extensive experience in themed casual dining and managing multi – unit national chain restaurants. He has specific expertise in culinary research and development, IT, and POS development in operations and restaurant development. Scott is a graduate of Johnson & Wales University, where he was awarded a Bachelor of Science degree in Hotel and Restaurant Management.
Sarah O'Fee, Director of Marketing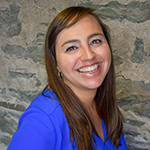 Sarah has been the Director of Marketing at Settlers Hospitality since 2015, overseeing the marketing for all of the hotels, vacation homes, restaurants, catering and experiences. She came to Settlers Hospitality from Ehrhardt's Waterfront Resort where she was the Director of Marketing for 5 years. She also served as an Executive Board Member of Wally Lake Fest for 10 years and Board Member of Hawley Winterfest for 8 years. In 2016 she was awarded Marketer of the Year from the Pocono Mountains Visitor's Bureau. Sarah graduated with a BA in American Studies with a minor in Psychology from Syracuse University.
Linda Monahan, Director of Technology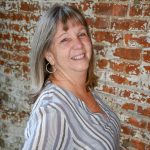 Linda has extensive experience managing multiple areas of the Technology Department of Settlers Hospitality including Infrastructure, Application Integration and Support. She is accountable for delivering software solutions, stable/scalable technology environments and strategic objectives to keep the hotel and restaurant operations moving forward with Technology. She has collaborated with executive management to create the technology roadmap and bring the company's vision and strategic objectives to fruition. She began her career at Settlers Hospitality in 2013 transitioning from hotel operations to the Technology management position. Previously she ran her own business for twenty-two years before closing and retiring that business. She studied Computer Science at Penn State University.
Norman Teeple, Director of Construction and Facilities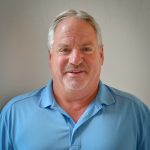 Norman hails from Central New Jersey but has called the Lake Region home for 55 years. He brings over 50 years experience working in construction to his role at Settlers Hospitality. After working for several private companies, he started his own business, Norman Teeple Construction and Heating in 1983. Norman joined the Settlers Hospitality team in 2016 as Manager of Maintenance and was promoted to Director of Facilities in 2019. He oversees the facilities at all SH properties and leads a team of 15. Norman is active in the community serving as board member of the Chamber of the Northern Poconos and the Fourth of July Fireworks Committee.
Tiffany Rogers, Director of Catering & Chief of Staff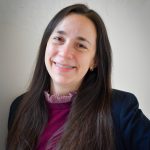 Tiffany brings 15+ years of hospitality experience to the Settlers Hospitality table. She originally began her career at Settlers Hospitality when she fell in love with The Settlers Inn in 2007. A versatile team player, Tiffany held many roles throughout her career, ranging from Chief of Staff to her humble beginnings as a bartender – and many in between. Tiffany is passionate about her love for craft beer, and worked in the industry for several years. She served as the Director of Sales for Empire Brewing and 1911 Established in Upstate New York, and previously as a Craft Beer Specialist at Lt. Verrastro, Inc. She continues to regularly conduct research and development (R&D) in the field. A transplant of Long Beach, California, and current resident of Wayne County, Pennsylvania, Tiffany holds a Bachelor's Degree from the University of Scranton, as well as an Associate's Degree from Lackawanna College's Mary and Harry Kiesendahl School of Hospitality and Tourism. She graduated magna cum laude at University of Scranton, and valedictorian of Lackawanna College. She also served as an adjunct faculty member following graduation at LC, teaching Food & Beverage Management and Professional Table Service. Tiffany is dedicated to the service of others and has volunteered with many local organizations, including Billy's New Hope Barn, the Downtown Hawley Partnership (DHP), Keep Hawley Honesdale Beautiful (KHHB), the Honesdale Jaycees, Wally Ice Fest, and the Wayne County Historical Society.
Travis Lugo, Executive Corporate Chef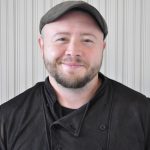 Travis was raised in Stroudsburg and attended ESU for hospitality management. Travis has worked with Gary Danko, Justin Bogle, Christopher Kearse, Eli Collins, Paul Warthen, Travis Grimm, Rob Marzinsky, Nich Bazik, Ben Sutter, Nick Kennedy, Arjan Nicola Mersini. Travis has worked at Schooners Coastal Kitchen and Bar, The Diving Horse of Avalon, Pub and Kitchen, Filter Dining Room, State Side and Lacroix. Travis volunteers on a series of chef collaboration dinners to raise money for United Way and Salvation Army. He also donates his time in various soup kitchens.
Janna Genzlinger, Director of Human Resources
Janna returned to the family business in beautiful NEPA in 2022 after a decades long career as an education leader in the NY charter school sector where she worked as an Arts Director, a Dean of Students, a Principal and a Managing Director. Her work in the New York City charter schools was driven by a commitment to equity and community. Her background in humanities and social justice have shaped her people centered approach to leadership. These experiences prepared her to develop the Human Resources department at Settlers Hospitality.