Executive Team
Justin Genzlinger, CEO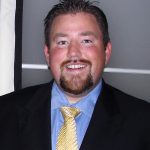 Justin Genzlinger is a native to Hawley, PA where he grew up living and working at his family's boutique hotel and farm-to-table restaurant – The Settlers Inn.  In April, 2012 Mr. Genzlinger sold his consultancy in Washington, DC and returned to NEPA as a full time resident focusing on development and expansion of Settlers Hospitality, a hospitality management company that also generates economic development in the NEPA region.  Settlers Hospitality owns and manages the original family business The Settlers Inn. The company first expanded with the development of Ledges Hotel and Glass-wine.bar.kitchen then on businesses which include Lake Region Fitness, Cocoon Coffee House and Art on the Edge. In October of 2015 Mr. Genzlinger announced the acquisition of Ehrhardt's Waterfront Resort and launched Silver Birches – a vintage lakefront resort in 2016. Silver Birches now contains 56 waterfront bedrooms, a 300 seat banquet and conference facility, a 200 seat waterfront restaurant, The Dock and an 84 slip boutique marina on the shores of Lake Wallenpaupack. Outside of NEPA, the company also owns and manages Sayre Mansion, a historic 23 room B&B and event center in Bethlehem PA where future projects are planned for 2021.  Separate from hospitality operations, Mr. Genzlinger also develops and manages commercial real estate in the region with approximately 275,000 sq. ft. under ownership.  Mr. Genzlinger serves on the following boards – Pocono Mountains Visitor Bureau Executive Board, Pennsylvania Resort and Lodging Association NEPA Board, Select Registry (hotel association) finance committee, Marley's Mission Board, Human Resource Center Foundation Board and Lacawac Sanctuary finance committee.  Prior to 2012, Mr. Genzlinger's corporate career in Financial Services largely served as a co-founder and Partner with Actualize Consulting, where he led the Mortgage & Fixed Income practice group. His in-depth knowledge of mortgage finance comes from his experience entities such as Fannie Mae, Freddie Mac & Ginnie Mae. Mr. Genzlinger also served clients such as hedge funds, bond insurance companies, regional and national banks and Wall Street Firms.  Mr. Genzlinger served on the Mortgage Bankers Association committees for Capital Markets, Technology and Accounting, Tax and Regulatory affairs where he spoke regularly at National MBA industry conferences.  Prior to Actualize, Mr. Genzlinger worked as a Senior Director at Freddie Mac in the Capital Markets division. Prior to Freddie Mac, Mr. Genzlinger was a Senior Consultant with Capital Advisory Services.  Mr. Genzlinger started his career as an Auditor with Arthur Andersen LLP. Mr. Genzlinger received his B.S in Accounting from Lehigh University where he also studied abroad in Florence Italy.
Karen Anderson, CFO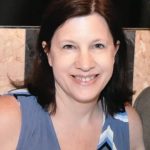 Karen Anderson earned her BS in Accounting from Marist College. Beginning in 2001, she simultaneously did bookkeeping for a rental property, Community Building Projects, and for the publishers of Milford Magazine, Pike Media Partners. After 3 years, she accepted the Chief Accountant position at Hotel Fauchere, a Relais & Chateaux property, in Milford, PA. This is where she began her training and interest in hospitality accounting. In 2009 she accepted the position of Controller at Settlers Inn. Following ownership and organizational changes, Karen was promoted to Director of Finance. In 2017, Karen was named Employee of the Year. Karen began volunteering for the food pantry of Milford in 2018 and currently is a volunteer at the Pike County Public Library in Milford. In March of 2020, Karen was promoted to CFO of Settlers Hospitality.
Scott Eitelberg, COO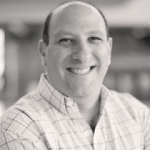 Scott oversees all ongoing business operations at Settlers Hospitality. He and his team support the operations and property management efforts at our locations. Prior to joining Settlers Hospitality Scott worked for OTG based out of NYC since 2004 starting as the Area Director for New York operations. In May 2006 he was promoted to company Director of Operations and in August 2010 to Chief Operating Officer. Scott was responsible for the daily optimization of operations among the various departments of OTG and its 5000 plus crewmembers. Prior, he was Director o f Operations for a regional franchise company that featured Applebee's, Wendy's, Chevy's Fresh Mexican, Johnny Carinos, and Panera Bread. Scott has extensive experience in themed casual dining and managing multi – unit national chain restaurants. He has specific expertise in culinary research and development, IT, and POS development in operations and restaurant development. Scott is a graduate of Johnson & Wales University, where he was awarded a Bachelor of Science degree in Hotel and Restaurant Management.
Greg Werner, Executive Director of Food & Beverage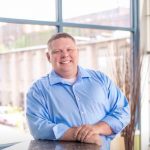 Greg is joining Settlers Hospitality Group with nearly two decades of hospitality and event planning experience. Greg started his career while on active duty in the U.S. Army as a member of the prestigious 3rd U.S. Infantry (The Old Guard). Greg was tasked as a member of a military joint service team where he assisted in the planning of numerous ceremonial events throughout the National Capital Region. Greg was served on planning teams for foreign dignitaries at the White House, Pentagon, Arlington National Cemetery and many other well-known areas in the nation's capital.
Upon leaving the military, Greg enrolled for his B.S in Recreation and Tourism Management at Penn State University. Greg enhanced his education with an internship with the Department of the Navy where he became a community activities specialist planning special events in Chinhae, Korea and throughout Southeast Asia. Greg was later offered a position in the Civilian, Afloat Recreation Program where he would work onboard the USS Nassau as a special events programmer. The Nassau Battle Group benefited from his expertise in Europe, the Middle East and during a visit to the Seychelle Islands.
After leaving the Department of the Navy, Greg went back to academia to complete his M.B.A at Wilkes University. During this time Greg paralleled his studies with a marketing and event planning position with New York City Vacation Packages. It was at this time Greg fell in love with the Big Apple and upon completion of his master's degree he was brought on as the Catering and Events Sales Manager at the historic Warwick New York Hotel. After several years of experience Greg was recruited to be a Director of Sales for Landmark Hospitality which is made up of several large event venues from New York City, New Jersey, and Pennsylvania. While learning to continue to hone his trade Greg was approached with a unique opportunity with Restaurant Depot and was brought on board as the Regional Sales Director where he was responsible for properties from Massachusetts to Virginia. Having had the ability to test the waters for several years Greg began to miss hospitality and decided to return home to Pennsylvania as the Director of Food and Beverage at Split Rock Resort. Embracing change and challenges Greg had the privilege and opportunity of building a F&B program and team from the ground up.
During his free time Greg enjoys bowling, hiking, target shooting, and spending time with family. His favorite memories include pizza Mondays, after dinner ice cream runs, traveling to parts unknown and Christmas Eve dinners with his family, Donna, Cassidy and Noah.